Here you can download the latest official available version of Gacha Nymph APK for Android, PC and iOS. Right now, there is a new update [v2.0.0] released on September 2023.
| | |
| --- | --- |
| 🔎MOD | Gacha Nymph |
| 🔗Update | 2.0.0 |
| 📱 Devices | Android, PC |
| ⚖️Size | 277 Megabytes |
| ✔️Made by | Space Tea |
| 💲 Price | Free |
| ➕Category | Casual, Gacha MOD |
Gacha Nymph Loading Screen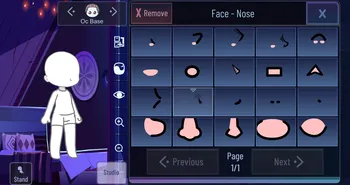 Gacha Nymph Noses
Gacha Nymph Presets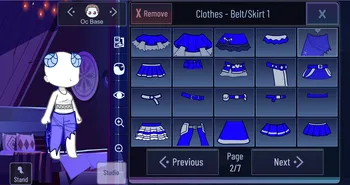 Gacha Nymph Skirts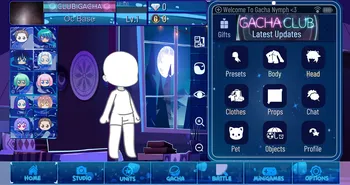 Gacha Nymph UI
Gacha Nymph is a mod created by Space Tea, the creator of mods such as Gacha Star, Gacha Lavender, Gacha Universal or Gacha Glitch. This new mod contains new items for Gacha Club, as well as new hairstyles, mouths, clothes, and much more.
It's worth noting that it contains a large number of Gacha Art items, since both creators are friends. It is a mod with a very interesting theme, which was previously called Gacha Moon, but after its rebrand became Gacha Nymph.
🔷Download Gacha Nymph MOD APK Free
Downloading Gacha Nymph APK is very simple, you just have to follow the download and installation instructions that appear below.
🔷How to download Gacha Nymph
To download Gacha Nymph Mod, the first thing you have to do is choose the appropriate download link for the device on which you want to download it and access the download instructions that best suit your device. Gacha Nymph is available for Android and PC.
💻Download Gacha Nymph for PC
Downloading Gacha Nymph for PC is easy, to download the MOD you must do the following:
Access the download link through the download button below.
If your computer asks you for permissions to download the file, accept those permissions.
The download will start automatically.
Wait for the download to complete.
✅Download Gacha Nymph APK for Android
Downloading Gacha Nymph for Android is very simple, you just have to click on the download link that appears below. Your device may ask you for download permissions, once you accept the permissions the download will start automatically and you can enjoy this game on your Android.
📱Download Gacha Nymph for iOS (Iphone)
The download of Gacha Nymph for iOS is now possible.
➕Features of Gacha Nymph MOD
Gacha Nymph is a game really similar to Gacha Club, except that it includes a greater number of selectable features when customizing characters. Some of the features of Gacha Nymph are:
New UI
New presets
Accessories
Hair styles
Mouths
Backgrounds
T-shirts
Jackets
More
🆕How to update Gacha Nymph
Gacha Nymph, not being an official application but a mod app, does not have automatic installations. Therefore, you have to keep an eye on the updates and every time its update comes out you have to uninstall and reinstall the new version of the app on our device. Currently, the most updated version of Gacha Nymph is v1.0.
📝Requirements of Gacha Nymph APK
The minimum requirements of Gacha Nymph Apk are to have a device with Android 5.0 or higher.