Here you can download the latest official available version of Gacha Cloudy APK for Android, PC and iOS.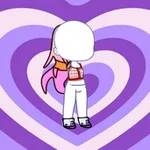 | | |
| --- | --- |
| 🔎MOD | Gacha Cloudy |
| 🔗Update | 0.0.1 |
| 📱 Devices | Android, PC |
| ⚖️Size | 106 Megabytes |
| ✔️Made by | Maddie |
| 💲 Price | Free |
| ➕Category | Casual, Gacha MOD |
Gacha Cloudy Loading Screen
Gacha Cloudy Shirts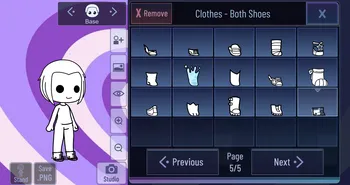 Gacha Cloudy Shoes
Gacha Cloudy UI
Gacha Cloudy Clubs
Gacha Cloudy is a Gacha Club mod that is in a very early stage of development, but is already generating buzz in the community. Despite being in its early stages, Gacha Cloudy offers players some elements to explore. These include t-shirts, hairstyles and shoes that have been incorporated into the game. However, it is important to note that the creator of this mod has pointed out that the quality of these elements is still under development and may be improvable. Elements of the mod may require future adjustments to deliver a more polished experience. In addition, Gacha Cloudy introduces a new Gacha club, a fresh background and a revamped loading screen, along with slight changes to the user interface.
🔷Download MOD APK Free
Downloading Gacha Cloudy APK for free is very simple, just follow the download and installation instructions below.
🔷How to download Gacha Cloudy
To download Gacha Cloudy Mod the first thing you need to do is choose the appropriate download link for the device on which you want to download it and access the download instructions that best suits your device. Gacha Cloudy is available for Android.
✅Download APK for Android
Downloading Gacha Cloudy for Android is very simple, just click on the download link below. Your device may ask for download permissions, once you accept the permissions the download will start automatically and you can enjoy this game on your Android.
📱Download for iOS (Iphone)
Downloading Gacha Cloudy for iOS is not possible at the moment, as the MOD has not yet been released in the proper format for Iphone or Ipad.
💻Download for PC
Download Gacha Cloudy for Pc is easy, you have to use an android emulator for Pc like Bluestacks or Nox Player. Follow the steps below:
Download the Gacha Cloudy mod in .apk format.
Download an android emulator for pc and install it following the official site facilities. For example, Bluestacks.
Once installed on your computer, open it and drag the .apk file.
Click "Install".
Wait for the download to complete and ready, you can enjoy Gacha Cloudy on Pc.
➕Features of Gacha Cloudy MOD
Gacha Cloudy is a really similar game to Gacha Club, except that it includes a larger number of selectable features when it comes to customizing characters. Some of the features of Gacha Cloudy are:
New Loading Screen
New UI
New Hairs
Shoes
Pants
Shirts
Background
New Club Logo
New Logo
🆕How to update
Gacha Cloudy, not being an official application but a mod application, does not have automatic installations. Therefore, you have to keep an eye on the updates and every time its update comes out you have to uninstall and reinstall the new version of the app on our device. Currently the most updated version of Gacha Cloudy is v0.1.
📝Requirements
The minimum requirements for Gacha Cloudy Apk are to have a device with Android 5.0 system or higher and 106 MB.