Gacha Life 2 is the new video game developed by Lunime, the creator of incredible games such as Gacha Club and Gacha Life. This new game is a sequel to both previous games, incorporating the best features of both Gacha Life and Gacha Club. Moreover, it offers a completely improved design and quality, adding new options that have never been seen in its predecessors.
Download Gacha Life 2
Here you can see all the information you need about
Gacha Life 2
for Android, PC and iOS, the new Lunime game released on October 2023.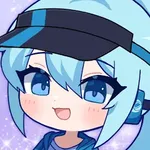 | | |
| --- | --- |
| 🔎Name | Gacha Life 2 |
| 🔗Version | 2.0 |
| 🗓 Date | 07/11/2023 |
| 📱 Devices | Android, Pc & iOS |
| ⚖️Size | 99.56 MB |
| ✔️Made by | Lunime |
| 💲  Price | Free to play |
| ➕Category | Gacha Game |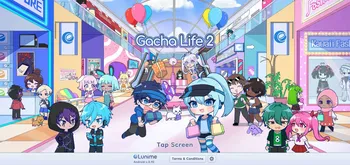 Gacha Life 2
Gacha 2 UI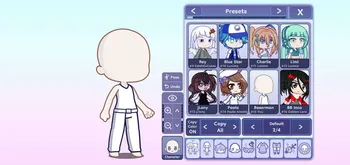 Gacha 2 Presets
Gacha Life 2 Assets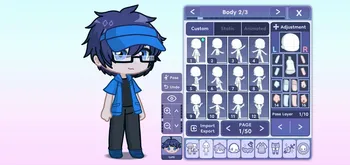 Gacha Life 2 Poses
GL2 has been warmly received by the gacha community, being the most anticipated game to date in the community's history, it has far exceeded player expectations.
It is a game made for the community that includes interactive activities. This time, players themselves will be able to submit their designs and the best ones, chosen through contests, will be included in Lunime's game. This leads to greater unity within the community, in addition to being a key factor, since with gacha mods it has been seen that players are very eager to participate in the design process.
One of the most outstanding features of Gacha Life 2 is that it will have constant updates, adding new assets (outfits, accessories, props, and much more) to the game as well as new features.
Gacha Life 2 November Update Features
The new November update for Gacha Life 2 is finally here! And these are the new features included and you can enjoy them today:
Over 900+ new assets including clothing and accessories such as hats, t-shirts, pants, mouths and much more.
New Presets added, including a bunch of new gachatubers presets, as well as new bases to create characters.
New units for the gacha. A total of 550 new ones.
Also some previous bugs that occurred in the game have been fixed.
The long awaited PC version of Gacha Life 2 has finally been released.
Features of Gacha 2
Gacha Life 2, the new game and Lunime's current project, has improved characterization options, starting with the colors, here is a list of the new features:
🎨Colors
👥Shade & Layers
🔼Adjustments
➕Extra Slots
💖Featured Characters & Gachatubers
✔️Aditional Features
Color Slider: C

hoose the Hue, Saturation, and Lightness of the color.

There is also a Favorite Colors & Recent Colors tab to quickly set colors.
Color Blocking System (block 10% of surrounding colors when you edit the pants and shirts) to avoid gacha heaters.
The shade can be any color and change opacity. (You can remove the shade to get the Gacha Club look back).
Thigh Accessory Layer.
Personalize your look with dedicated layers for hats, glasses, capes, tails, and wings.
Shirt Length/Jacket Length options to choose which one you like and can adjust them too to fit.
Asymmetric Hair Design: Take control of individual left and right side hair to craft detailed and distinctive hairstyles for your characters.
Advanced Eye Customization: Shape your character's eyes to your preference and accentuate them with distinctive eyelash outlines.
Infinite Poses in the game.
Extra slots to create characters.
Weekly Featured Characters: Connect online and witness a fresh lineup of cool characters selected by the team to feature in-game every week.
Gacha.tube Content Creators: Engage with our handpicked content creators who deliver exciting and quality content, hosted on a secure online database for a wholesome user experience.
Simplified Life Mode: Utilize Life mode to swiftly view other players' characters and appreciate the diversity of creations in the community.
Collectable Original Characters (OCs): Dive into the Gacha simulation where you can collect an array of original characters in varying rarities — a haven for collectors.
Flexible UI:

You can play in portrait mode, tablet mode, and landscape mode!

Enhanced Online Import/Export: Enjoy a smoother and more reliable online import/export function, designed to facilitate a hassle-free sharing experience.
Possibility to import your own backgrounds into the game.
Little by little more features will be coming out about this great game, which seems to be a whole change in the improvement of the gameplay of Gacha Life, in which the proposals of the community and the players have been listened to.
If you want to be aware of all the information about Gacha Life 2 you just have to stay tuned, as we will be informing you of all the leaks and news.
Download Gacha Life 2 Apk for Android
Downloading Gacha 2 Apk in Mobile devices is easy, just read the following installation instructions:
Prepare Your Device:
Navigate to your device's settings.
Tap on Security (or Privacy, depending on the device).
Look for an option that says Install apps from unknown sources or Install unknown apps.
Toggle this option to ON. You might see a warning about the risks associated with installing unknown apps; read and accept if you're sure.
Download the APK:
Look for the download button and tap on it.
Wait for the download to complete. You might see a warning in your browser about downloading APKs. Proceed and download.
Install the APK:
Once downloaded, swipe down from the top of your screen to see your notifications and tap on the downloaded APK file.
If this is your first time installing from an unknown source, you will be asked to allow the browser or file manager to install APKs; grant the permission.
Tap Install and wait for the installation process to finish.
Open the Game:
Once the installation is complete, you can either tap Open to launch the game immediately or find the game's icon on your device's home screen or app drawer.
Enjoy:
Play and explore all the new features of Gacha Life 2.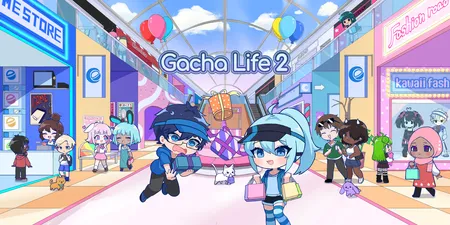 Download Gacha 2 for Pc
If you are wondering How to Download GL2 for Windows, the process is very simple, just read the following step by step instructions:
First, click on the download button indicated for Pc.
If your device requests download permissions from an unknown source, grant the necessary permissions.
Once you click the button, the download will start automatically.
Wait until the download is complete.
Go to the downloads folder on your device or the one you previously selected. There you will find the latest Gacha Life 2 update in .zip format.
Unzip the file by right-clicking on the folder and then clicking "Extract here".
Once the folder is extracted, open the .exe file and you can start playing.
When will be available the official pc version?
The official pc version of Gacha 2 will be available on November 8th.
Download Gacha Life 2 for iOS
Downloading Gacha Life 2 for iOS is very easy, just press the download button above and you will be able to access Gacha Life from the App Store.
FAQ
How do I submit my asset drawings to join the game?
If you want to submit your assets for the Lunime team to review and consider adding them to the game, just go to the Gacha Life 2 Discord server and submit your assets in the #Submissions channel. Remember to use the template with the GL2 base.
Does the Game Have Gacha Club Assets?
Yes, 99% of the Gacha Club assets will be kept in Gl2, a small part of the assets will be removed because previous artists are no longer part of the project.
Does the App Have Adjustments for the Assets?
Yes, every asset are adjustable. Also every body part. Now you can freely move parts of the body and rotate quicly.
Can I Export My Gacha Clubs OCs to GL2?
The answer is no, since there's a new coding system in the game and the import/export codes won't work between games.
Does Import/Export Feature Work?
Yes, Gacha Life 2 has an online Import/Export system that correct errors with respect to Gacha Club and it works better. It also has the possibility to continue exporting offline.
What is Life Mode?
You will have 8 main characters in the game that will be displayed in Life mode. You will be able to visit your friends and see their 8 main characters. You will also be able to copy and paste their OC code to import them easily and quickly.
Will be a Battle Mode in Gacha 2?
Gacha Life 2 will be exclusively a dress up game. However, Lunime is also working on a game that will have a battle mode: Wonderend.
Does It Have New Eyes?
Yes, Gacha Life 2 has improved eyes. You will be able to change the eyelids, eyeball, and pupils separately. The eyelids have a base color, gradient, outline, and the sclera can change colors. Eyeballs can change shapes too and be freely adjusted. 
Does It Have new Hands?
Yes, Gacha Life 2 has new hands, added to the previous gacha club hands, and the hands will include fingers. It also includes hands designed by Mika Rou.
How many Character Slots Does the Game Have?
Gacha Life 2 has 316 OC slots. The division is as follows:
8 Main Characters
8 Extra Slots for Studio Mode
300 Backup Slots
Does GL2 Have Animated Poses?
Yes, Gacha Life 2 will include animated poses like the original Gacha Life. This is an upcoming feature for the next Gacha Life 2 Update.
Is it possible to make Custom Poses?
Yes, all the body parts have more movement (move, rotate and scale), so you will be able to create custom poses.
Will there be Gachatubers Presets?
Yes! There is a new Featured Gachatuber section in game where you will need wi-fi to access. There will be a discord channel where you can submit videos & your preset code to appear in game if you make a creative GL2 video.