Here you can download the latest official available version of Gacha Plus APK for Android, PC and iOS. Right now, there is a new update [v1.2.1] released on September 2023.
| | |
| --- | --- |
| 🔎MOD | Gacha Plus |
| 🔗Update | 1.2.1 |
| 📱 Devices | Android, PC |
| ⚖️Size | 228 Megabytes |
| ✔️Made by | FemLol Studio |
| 💲 Price | Free |
| ➕Category | Casual, Gacha MOD |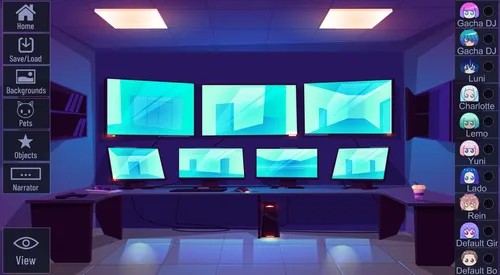 Gacha Plus Backgrounds HD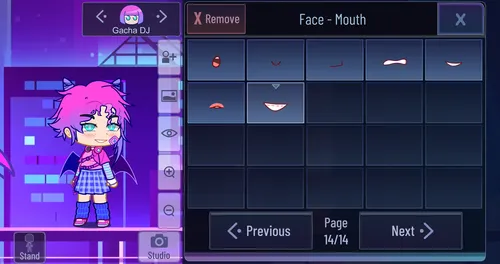 Gacha Plus Mouths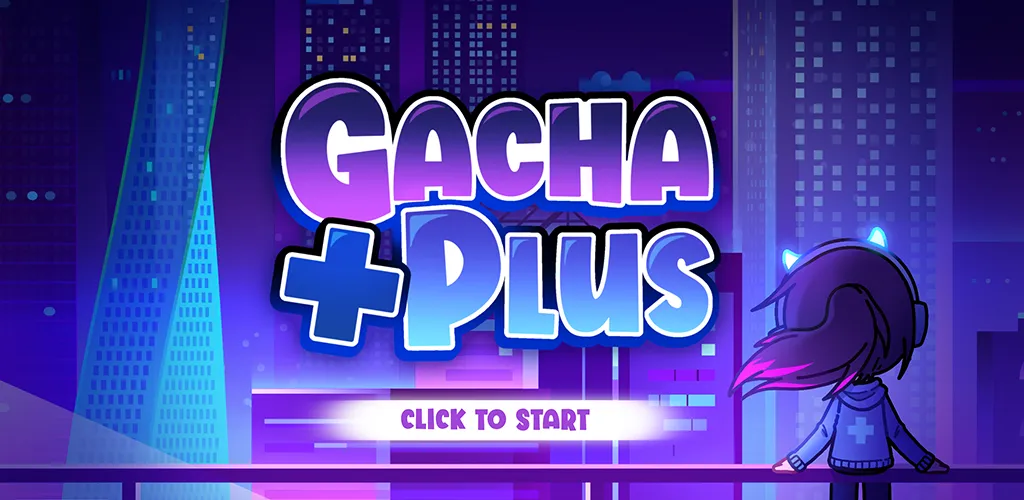 Gacha Plus Loading Screen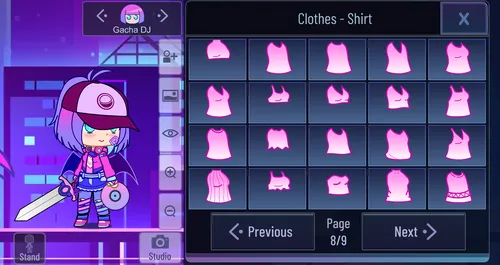 Gacha Plus Shirts
Gacha Plus Skirts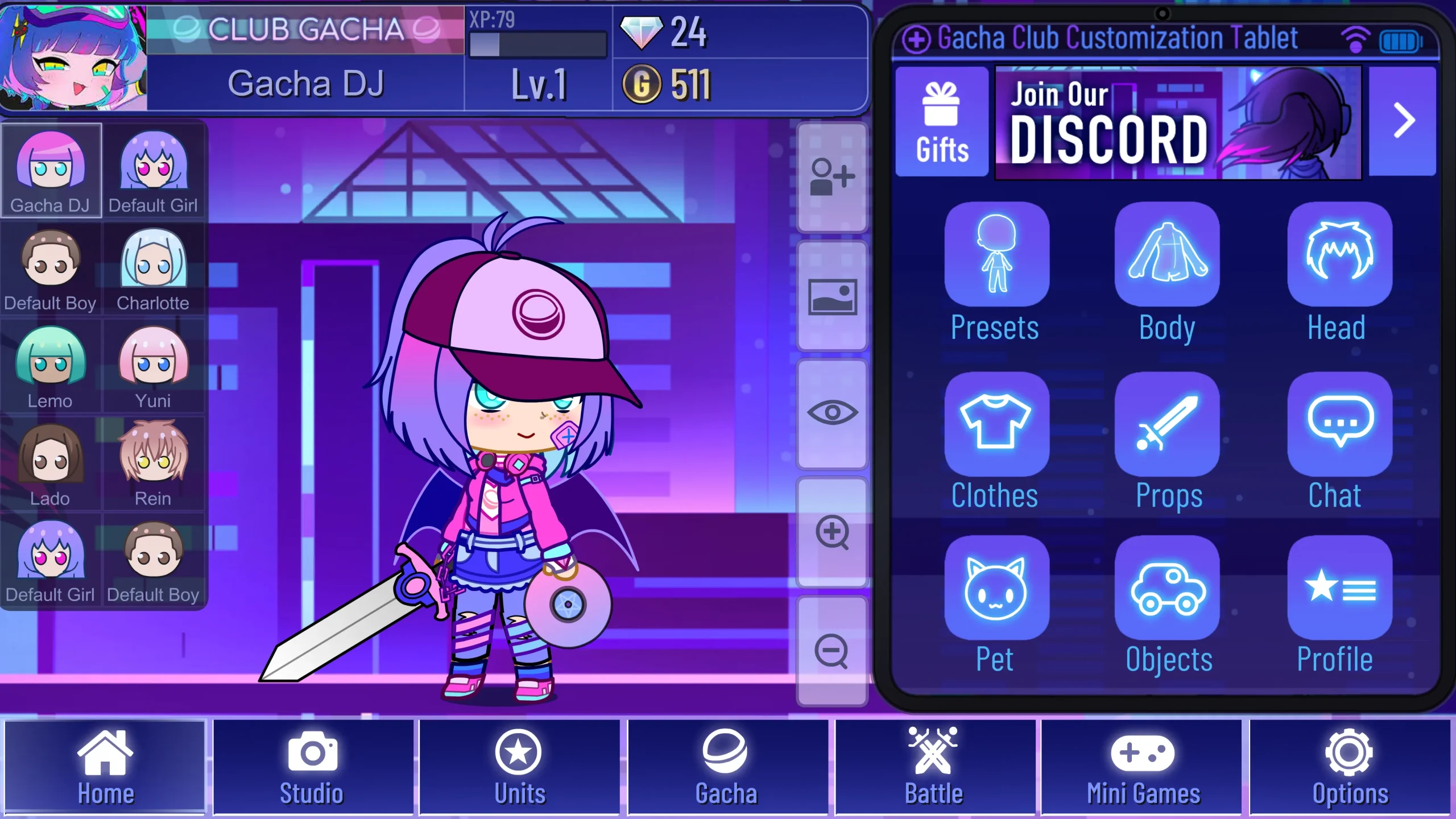 Gacha Plus UI
Gacha Plus, revolutionized by the talented team at FémLol Stúdió— the maestros behind Gacha Animator, and augmented by contributions from Beowulf and Gacha Emika, stands as a beacon of creativity and enhancement in the gacha gaming community.
🔷Download MOD APK Free
Download Gacha Plus APK free is very simple, just follow the download and installation instructions below.
🔷How to download Gacha Plus
To download Gacha Plus Mod the first thing you need to do is choose the appropriate download link for the device on which you want to download it and access the download instructions that best suits your device. It is not yet entirely clear on which devices will be available Gacha Plus , but most likely it will be released for Android and Pc (Windows).
✅Download APK for Android
Download Gacha Plus for Android is very simple, just click on the download link below. Your device may ask for download permissions, once you accept the permissions the download will start automatically and you can enjoy this game on your Android.
✅Gacha plus does not work on my Android device
If gacha plus does not work on your device try downloading this 32-bit version, it will surely solve the problem:
📱Download for iOS (Iphone)
Downloading Gacha Plus for iOS is not possible at the moment, as the MOD has not yet been released in the proper format for Iphone or Ipad.
💻Download for PC
Download Gacha Plus for Pc is easy, to download the MOD you must do the following:
Access the download link via the download button below.
In case your computer asks for permissions to download the file, accept those permissions.
The download will start automatically.
Wait for the download to complete.
💻Download 1.2 Launcher for Pc
Download and enjoy the latest update of Gacha Plus for Pc, that is, the launcher 1.2:
➕Features of Gacha Plus MOD
Gacha Plus is a new MOD that, as we have already said, comes from the creators of Gacha Animator, so we have a lot of hype for it to come out. At the moment, everything has been quite secret and we still don't know the features of Gacha Plus, but we will surely find out very soon.
With the integration of brand-new elements including fashionable shirts, jackets replete with distinct designs, captivating eye styles, trendsetting hairstyles, and a cornucopia of accessories to allow for a deeper personalization of characters, the mod elevates the gaming experience to unprecedented heights.
The pièce de résistance is the remarkable upgrade to the background aesthetics, featuring high-quality imagery that breathes fresh life into the scenes, offering a richer canvas for players to craft their stories.
Initially gracing the Play Store before facing a removal request from Luni due to copyright complications, this cherished mod has navigated a journey of passion and commitment to enhancing the Gacha Club experience for enthusiasts worldwide.
🆕How to update
Gacha Plus, not being an official app but a mod app, does not have automatic installations. Therefore, you have to be aware of the updates and every time its update comes out you have to uninstall and reinstall the new version of the app on our device.
While the initial ambition was to roll out bimonthly updates, the multifaceted engagements of the creative team have led to a pause in the regular update cycle, with version 1.2.1 holding the fort as the latest beacon of innovation in this vibrant mod.
Despite the slowed pace of updates, the Gacha Plus mod by FémLol Stúdió retains a cherished place in the hearts of fans, symbolizing a pinnacle of creativity and enhancement in the gacha world.
📝Requirements
The minimum requirements for Gacha Plus Apk are to have a device with Android 5.0 system or higher with a space of 133 MB.