Here you can download the latest official available version of Gacha Luminal APK for Android, PC and iOS. Right now, there is a new update [v1.0.0] released on September 2023.
| | |
| --- | --- |
| 🔎MOD | Gacha Luminal |
| 🔗Update | 1.0.0 |
| 📱 Devices | Android, PC |
| ⚖️Size | 263,4 Megabytes |
| ✔️Made by | Toroi |
| 💲 Price | Free |
| ➕Category | Casual, Gacha MOD |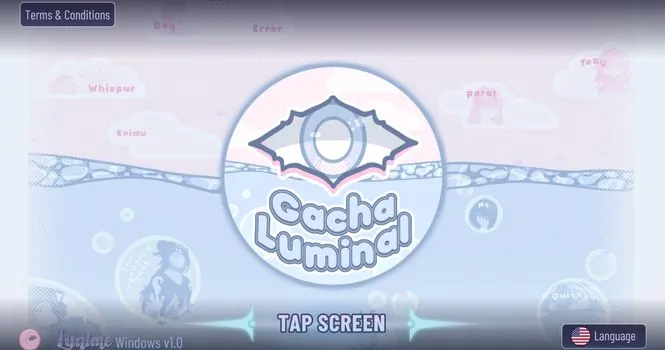 Gacha Luminal Loading Screen
Gacha Luminal UI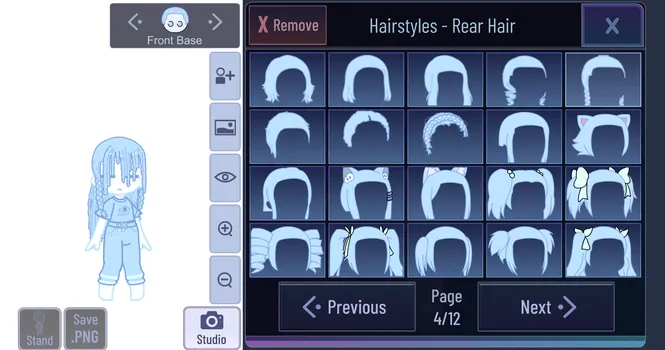 Gacha Luminal Hairstyles
Gacha Luminal Shirt Logos
Gacha Luminal Shirts
Gacha Luminal Presets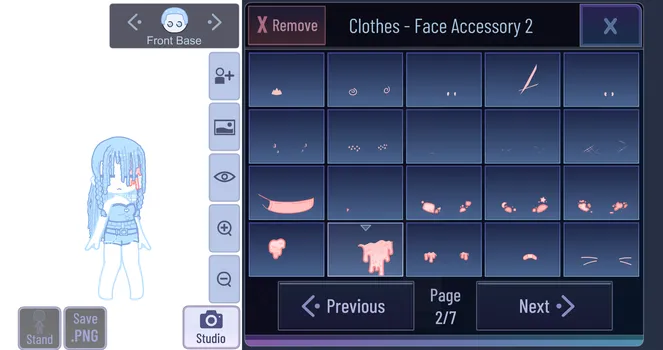 Gacha Luminal Face Accesories
Gacha Luminal is a Gacha MOD that offers a completely new aesthetic based on a "weirdcore" theme, which looks pretty cool. This is a collaboratively developed MOD that will feature some ideas from fans of the gacha community.
🔷Download Gacha Luminal MOD APK Free
Downloading Gacha Luminal APK for free is very simple, just follow the download and installation instructions below.
🔷How to download Gacha Luminal
To download Gacha Luminal  Mod the first thing you need to do is choose the appropriate download link for the device on which you want to download it and access the download instructions that best suits your device. Gacha Luminal is available for Android.
✅Download Gacha Luminal APK for Android
Downloading Gacha Luminal for Android is very simple, just click on the download link below. Your device may ask for download permissions, once you accept the permissions the download will start automatically and you can enjoy this game on your Android.
📱Download Gacha Luminal for iOS (Iphone)
Downloading Gacha Luminal for iOS is not possible at the moment, as the MOD has not yet been released in the proper format for Iphone or Ipad.
💻Download Gacha Luminal for PC
Download Gacha Luminal for Pc is easy, you have to follow the steps below:
Download the Gacha Luminal mod in .zip format using the download button.
Unzip the file.
Enter the Gacha Luminal Folder and look for Gacha Luminal. Exe.
Double click the .exe file.
The game will open and you can start enjoying all the new features.
➕Features of Gacha Luminal MOD
Rework of some items.
Items with weirdcore style
Kawaii style items
New logos for clothing
New clothes

Skirts, tops, jackets, and more

New accessories

Masks, glasses, bags, ears, backpacks, gloves, earrings, pendants, hats and face accessories

New shoes
Incredible new eye designs
New backgrounds
🆕How to update Gacha Luminal
Gacha Luminal, not being an official application but a mod application, does not have automatic installations. Therefore, you have to keep an eye on the updates and every time its update comes out you have to uninstall and reinstall the new version of the app on our device. Currently the most updated version of Gacha Luminal is v1.0.0.
📝Requirements for Gacha Luminal APK
The minimum requirements for Gacha Luminal Apk are to have a device with Android 5.0 system or higher and 263,4 MB.