A good way to make sketches of our future characters before creating them is through Coloring Pages, with them and a photo editor or even printing them and painting them by hand, we can create different designs or different colors so that we can choose which one we like more before creating it definitively.
Below we leave you different models of Gacha Life Coloring Pages so you can download them and decide whether to retouch them from your mobile or computer with a photo editor, or if on the contrary print them and color them by hand.
If our children are too young to work with a mobile, computer or tablet and they really like Gacha Life, downloading them, printing them and giving them to color can be a good start to familiarize them with the game in a simple, safe and traditional way.
Pretty Girl Gacha Life Coloring Pages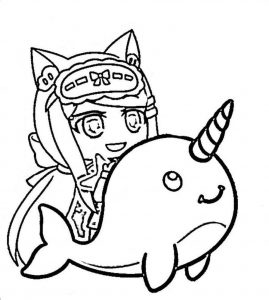 Cute Gacha Life Coloring Pages
Gacha Life Coloring Pages Tomboy