Gacha Y2K is a Gacha Club MOD by SpaceTea, which stands out for its incredible clothing and accessory designs. We have to remember that SpaceTea2.0 has already created amazing Gacha mods like Gacha Nymph, or Gacha Star, which makes this mod much more interesting from the start.
Gacha Y2K MOD APK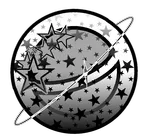 | | |
| --- | --- |
| MOD: | Gacha Y2K |
| Version: | Unknown |
| Size: | Unknown |
| Device: | Unknown |
| Developer: | xMiikax |
| Price: | Free |
It includes new clothing and accessories focusing on the Y2k fashion style.  Some of them are super stylish, perfect to take our OC to a special dinner or an important date. In this MOD concept we will also see new jackets, hats, necklaces, skirts, and of course, many more super creative accessories. As if this were not enough, there are also new eye and mouth designs.
🔷Download Gacha Y2K MOD MOD APK Free
Downloading Gacha Y2K APK is not possible, since as we said above, this is only a concept MOD created by xMiikax and at the moment he has said he will not make the MOD. However, if at some point this MOD comes out you will be able to find all the information here.
Gacha Y2K is not yet available for download. Stay tuned to this website for when it comes out
➕Features of Gacha Y2K MOD
Gacha Y2K is a MOD with innovative elements that amazed us. Some of the features of Gacha Y2K are:
New outfits

T-shirts, Tops, Jackets, Pants, Skirts….

New accessories

Facial accessories, Necklaces, Earrings, Scarves, Glasses, Belts…

New blush for the face
Different eye and mouth designs